More than 60 years of experience and know-how — that's what makes WERIT industrial tanks outstanding! No matter whether you want a fixed storage location for pastes or liquid media and special media — even those indicated as hazardous — temporarily or permanently.
A full range of sectors and sub-sectors from industry, logistics and trade benefit from the high-quality materials and quality finish of our tanks day in, day out. With WERIT, depending on your specific requirement profile,
you can choose between industrial tanks with or without galvanised steel straps, and with or without manholes. Do you need a particular level of safety for storage? Then our double-walled safety tanks are just the thing for you.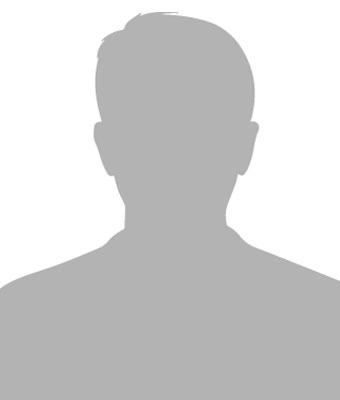 Material
The WERIT industrial tank — the ideal storage tank made of a very special material
The WERIT industrial tank is ideal for the use as a storage tank. It is shock and shatter-proof, space-saving and hygienic, and helps you store your pastes and liquids, and special media. WERIT storage tanks are distinguished by their resistance to a number of chemicals and are also long-lasting and robust. Thanks to the filling level monitor and the transparency of the material, you can find out about the filling level from the outside (even with natural-colour storage tanks).
Industrial tanks are made of a single, dimensionally-stable HDPE plastic and come in black or natural colour. The smooth inner walls guarantee you and your employees easy cleaning, and therefore maximum cleanliness and hygiene.
WERIT's HDPE plastic
Our industrial tanks are manufactured using an extrusion blowing process using high-purity HDPE plastic This is more robust and durable than many other plastics and — if not coloured — is translucent, but still offers protection against UV radiation.
HDPE plastic originates from the industrial polymerisation of ethene. In its initial development, this raw material was still milky and waxy, but over the years it has been developed into an innovative, thermoplastic material with perfect deformation properties.
It can be optimally adjusted for almost any requirement by adding specific additives. The HDPE we use maintains its form at temperatures ranging from -20 to +60 degrees Celsius and is resistant to a large number of acids, alkaline solutions and chemicals.
Storage
Safely store AdBlue, liquid fertilisers, chemicals, wast, water and much more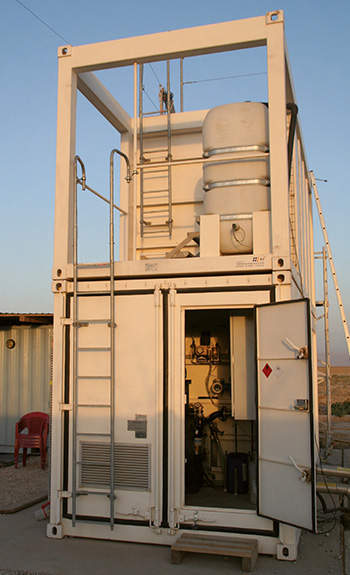 WERIT industrial tanks are high-quality tanks for a wide range of media. Since the environment is important to us and our customers, we have developed tanks that are particularly safe for storing goods:
Our products offer a maximum level of safety, for example for the storage of AdBlue, hot oil, plant oil and liquid fertilisers.
They impress thanks to their reliable use as chemical waste water tanks.
One reason for the high level of safety of our industrial tanks is our knowledge of how to manufacture one-piece containers to hold up to 5,000 litres.
Our high-quality finish and most up-to-date processing techniques guarantee you reliable and safe storage of liquids or pastes, as well as special media and hazardous materials.
The chemicals industry, the foodstuffs industry, machinery and plant engineering, and swimming bath construction are just a few examples of the areas benefitting from our safe products — and all our industrial and safety tanks are DIN EN ISO 9001 certified.
Great functionality and a long, reliable service life that impresses
Our industrial tanks will impress you by a high level of safety, great functionality and a long, reliable service life. With our wide range of industrial tanks, double-walled safety tanks and matching accessories, we can really convince our customers. That's why we place great emphasis on quality and service which we guarantee thanks to our specialist, highly-trained employees and strict quality management.
Sizes
WERIT industrial and safety tanks are available in many standard sizes
We know exactly what our customers need. That's why our standard range of industrial and safety tanks offers the most common sizes or volumes for reliable and safe storage of many fluids and pastes such as water, bases, acids, liquid fertilisers or the high-purity urea solution AdBlue.
All of our industrial tanks
are relatively light,
offer great space-saving capabilities,
are effortless to clean and
are corrosion-resistant.
Other advantages of our special safety tanks include a Bio 15 certification, compact dimensions which allow easy installation even in narrow spaces, and a second solid plastic outer container that makes using a drip pan superfluous.
WERIT industrial tanks with galvanised steel straps
Industrial tanks with galvanised steel straps are available from WERIT in the following sizes
1,000 litres
1,100 litres with manhole
1,500 litres
1,650 litres with manhole
2,000 litres
2,000 litres with manhole
2,500 litres
3,000 litres and
5,000 litres


WERIT industrial tanks without galvanised steel straps
Industrial tanks without galvanised steel straps from WERIT can be purchased as standard in the following sizes
800 litres
1,000 litres
1,500 litres
2,000 litres and
2,500 litres.
WERIT safety tanks with double walls
Double-walled safety tanks from WERIT can be ordered in the following standard sizes:
750 litres
800 litres
1,000 litres
1,500 litres
Special solutions
Tailor-made industrial tanks — individually matched to your needs

Storage spaces or warehouses don't always have uniform dimensions. This means companies sometimes need individually customised industrial tanks for special uses. That's why WERIT also offers solutions for the narrowest of spaces, for example — when no standard industrial tanks will fit. Due to a lack of space or in order to use a space economically, it is sometimes necessary to use individually designed tanks.
This is where the WERIT tailor made designs come into play. We are more than happy to design individual tanks for your specific tasks and areas of application. By constantly developing our products and technologies, we aim to always achieve a high level of customer satisfaction. WERIT therefore offers customers the option of industry-specific solutions for a whole range of application areas.
Investigate for yourself the wide range of possibilities for using our WERIT industrial tanks and have a look at our many different references for custom-made industrial tanks — from refrigeration to aquatic systems.
Examples of use
Refrigeration and air-conditioning
Aquatic systems
Machine and plant engineering
Water technology
Environmental technology
Please note that we only manufacture double-walled safety tanks in standard sizes, so these are not available as custom-made models.






Accessories
Various special connectors and drip pans for a high level of safety and individuality
The multi-faceted nature and flexible operation of our WERIT storage tanks is highlighted by our wide range of accessories and countless varied special connectors which we offer for our industrial tanks.
To ensure that we supply exactly the product you need for safe and reliable storage of your pastes or liquids, you can also fit finished tanks with drip pans and additional connectors.
WERIT special connectors for industrial tanks
WERIT drip pans for industrial tanks
Our WERIT industrial and storage tanks offer you the highest level of safety and resistance to most chemicals — the law does however stipulate additional protection in the form of drip pans in some cases.
For example, so-called secondary protection is demanded for liquids hazardous to water.

Our drip pans for industrial and storage tanks offer secure protection here. We weld these from PE sheet material, so that all pans can be combined with all industrial and storage tanks — no mater if the volume is 1,000 or 5,000 litres. Because we also manufacture custom-made drip pans, you will always find the right drip pan for meeting all necessary safety measures reliably.
If you need a drip pan for a storage tank already in use or if you want to order a drip pan with a new industrial tank, please contact us -we will discuss all necessary specifications with you in order to find the best solution.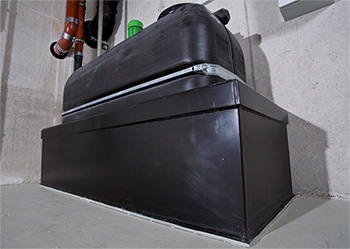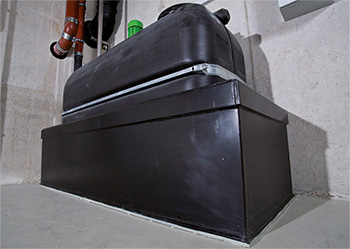 Notes on installation
Please observe
Thanks to our wide range of accessories, WERIT industrial tanks offer a range of different installation options — wither you want to use an individual tank for storage, a tank battery, a multi-block, or an angular tank facility. With the right installation kits, you will always have the right accessory for using your storage area economically for its construction, all the while observing all necessary safe distances. We offer the right installation kits for installing tanks next to or behind one another.
Basic installation kits,
Extension kits,
Connection kits,
Corner kits and
specific buoyancy restraints
The corresponding pump packages also make pumping your media easier.

Take care when installing tank batteries!
When installing single-row to five-row tank batteries, you must observe specific stipulations regarding wall and cover distances.
A single-row battery must have at least 40 centimetres of space at one tank side, and at least five centimetres at the other tank sides.
A two-row battery with single-walled tanks must have at least 40 centimetres of space at three adjacent tank sides, while for double-walled tanks this is two adjacent tank sides. The other tank sides must have five centimetres of space.
A three to five-row battery with single-walled and double-walled industrial tanks must have at least 40 centimetres of space on the front side and the two long sides. All other tank sides must have a minimum distance of five centimetres.
For all multi-block systems, that is, for all two-row to five-row tank batteries, the law stipulates a minimum ceiling clearance of 60 centimetres, unless all the tanks can be reached from the floor for installation or maintenance and monitoring measures.
Fill limiter systems to counter over-filling
In general, it is battery tank set-ups that are susceptible to overfilling quickly. The WERIT fill limiter system uses a limit value indicator to monitor not just the first tank, but all subsequent tanks in your battery, and easy installation is one of its features It can also be used anywhere and is very easy to update — meaning you can err on the side of caution with all your tank facilities.
Downloads
All information at a glance
All detailed specifications of our industrial tanks can be found at a glance in our product catalogue (download as PDF file). You will find a detailed brochure here, and all technical data and facts can be downloaded as a PDF here.
The download link to the dimensional diagram for each industrial or safety tank can be found in the following tables:


FAQs
Frequently Asked Questions:
Where can I find out what and how many basic installation and extension kits I need for a tank battery?
You will need one basic installation kit to install each individual tank. You will need one extension kit for each additional tank. However, installations following directly one another after require one connection kit each. If you would like to install an angled tank set-up you will need one angle kit per installation.
What makes WERIT tanks so unique?
With a volume of 5,000 litres, this product is the largest, blown industrial tank in Europe. Our tanks also stand out from our competitors' products thanks to their high level of resistance to most chemicals and extremely long service life. Properties that you can rely on 100 per cent with WERIT!
What are the advantages of a storage tank made of (HD) PE plastic compared to a stainless steel tank?
Thanks to a simpler manufacturing process and low material costs, storage tanks made of high-purity (HD) PE plastic are significantly more cost-effective and long-lasting than traditional stainless steel tanks.
Do custom-made industrial tanks differ in any way from the standard models in their materials?
No. In order to consistently guarantee the same level of safety, reliability, durability and long service life for the temporary or fixed storage of pastes and liquids, special media and hazardous materials, we manufacture all our industrial tanks of the same high-quality material. This means you can always be certain that your tank will be resistant to many chemicals, is shock and break-proof, and masters temperature fluctuations reliably. This is also attested by the DIN EN ISO 9001 certification.
Can I also purchase used industrial tanks from WERIT?
We only sell new, unused industrial and storage tanks. This means you are not at risk buying defective or contaminated containers. Nobody can trace what an industrial tank has been used for, or under what conditions, and with which chemicals it was filled — and that could result in a reaction or contamination of your medium. For this reason, we currently do not offer used industrial tanks.
Are there media I cannot store in plastic tanks from WERIT?
This question requires a bit more information in order to be answered properly. In order to ascertain whether a WERIT plastic tank is suitable for a specific medium or not, we can check for you individually — upon presentation of a safety data sheet. Please contact one of our employees.
Are your tanks also suitable for one-off or multiple transport of media?
In general, we recommend that our industrial tanks are only used for storage and not for transport. There is a wide range of Intermediate Bulk Container (IBC) products available for transport. We will be happy to help find the best solution for you.
What do I need a double-walled industrial tank for?
By using one of our double-walled safety tanks, you can in most cases do away with drip pans, if these were previously required by law for single-walled tanks. In many cases, this means that our customers can benefit from much more economical use of their space, thereby saving them money.
What do I need an industrial tank with galvanised steel straps for?
This is where physics comes into play. Because of so-called hydrostatic pressure, also known as gravitational pressure, a liquid exerts pressure on the container walls as a result of gravity. The tank would bow outwards significantly if filled. In order to prevent this, we fit a large number of our industrial tanks with galvanised steel straps.
What is the minimum size for a manhole?
Since we manufacture your desired storage tanks individually, we can fit tanks of any size with manholes. Simply get in touch with our customer service team to clarify the details.
Are their tanks available in my desired colour?
Unfortunately not. Our storage, industrial and safety tanks can be ordered in black and natural colour — both standard and custom models. We do not offer special colours.
What is the maximum (internal) pressure that WERIT industrial tanks can withstand?
Please note that our industrial tanks are blow-moulded tanks. These may be operated only at normal pressure! Filling these tanks at above or sub-normal pressure may lead to dangerous accidents or damage to the tanks!
Will WERIT tanks contract in the cold?
Yes — like all plastics, the plastic we use will contract when cold. However, this will not affect the function or safety of our industrial tanks.
Do WERIT tanks expand in the heat?
Yes — like all plastics, the plastic we use will expand in the heat. However, this will not affect the function or safety of our industrial tanks.
Are WERIT products suitable for use in sub-zero temperatures?
The material we use (HDPE plastic) guarantees unrestricted use of our products down to -20°C.
The maximum permitted temperature is above 40°C, and may even exceed 60°C for a short period.
Are WERIT industrial tanks fire-proof?
No, industrial tanks from WERIT are not oxidising, but are nevertheless not fire-proof.
How often do I need to have a WERIT industrial tank maintained or inspected?
In general, the law does not stipulate any maintenance or inspection intervals. However, many of our customers have internal quality assurance processes in the scope of which inspections on storage tanks at specific intervals are carried out. We do not specify any binding maintenance or inspection intervals.
Is there a minimum volume for drip pans?
The law stipulates a minimum volume of a drip pan of 10 per cent of the volume of the relevant industrial or storage tank. Should you be using a single-walled tank, please allow for space for the pan. Also: double-walled safety tanks make the use of drip pans superfluous in most cases.
How do I transport WERIT industrial tanks properly?
You can transport all our tanks properly with a forklift truck or a pallet on a forklift truck. As our industrial tanks are not designed for transporting media, tanks cannot be transported after filling.
Are spare parts also available for older tanks (e.g. straps)?
As well as a large range of accessories, we also offer a wide selection of spare parts for older industrial tanks. Please talk to our customer service team — we will work together to find the right part for properly maintaining your defective tank.
Are there volumetric measurement tables for WERIT industrial tanks?
To ensure that you get the right volumetric measurement table for your WERIT industrial tank, please contact our customer service team.
Do you deliver straight to the end user?
We do of course also deliver directly to private end users? Our industrial tanks are often used on private properties as rainwater barrels, fresh water tanks, or hot oil tanks.
Order
Your personal advice service for industrial tanks
Didn't find the answers to all your questions on industrial and storage tanks on our website, or have you already found the right tank? Then, please contact me directly for a personal consultation. Call, or send me an e-mail or get in touch using the following contact form.
Your, Jason Waywell
Phone: +44 (0) 161 776 1414